Borg El Arab Alexandria Airport Meet and Greet Service
VIP and Meet and Greet Services at Alexandria & Borg Elarab Airports. A first class meet & greet service. Tours from Alexandria Borg El Arab Airport, A seamless end-to-end airport experience. We will take care of you from the moment you arrive at the airport until you arrive your destination. We do provide transportation from borg el arab airport to Alexandria, transportation from borg el arab airport to cairo, burj al arab airport shuttle, borg el arab airport limousine and borg el arab airport vip service.
Available at Alexandria Airport our personalised meet and greet service, which comes with pick up transfer, saves you time and effort in finding your way around the airport.
Simply select your preferred choice of service (Departure, Arrival or Transit) and be on your way to an enjoyable and hassle-free journey in the airport.
We are here to help you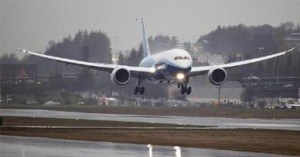 offering you all facilities, services to make your arrival to Borg El Arab and any other airport in Egypt as easy as possible, since the closing of El Nozha airport, Borg El Arab airport is the main airport for Alexandria.
Pick up service, Meet and Greet
Firstly, we ensure you are never left on your own. Our 'meet and greet' or pick up services take care of you from the very first minute your journey starts in Alexandria.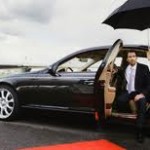  We pick you up from inside the airport. We gain special permission to collect you, resulting in a prompt start to your exploration and peace of mind.
 We provide a 'back-up' car for every set of customers – ensuring that no matter what happens, you always have a vehicle to carry on your journey.
 We organize Egypt Tours we can custom any Egypt Tour Packages offers you wish to make in Egypt.
 You only pay IF you are satisfied and at the end of your trip. We were the first agency in Egypt to offer this customer-guaranteed service and hope this provides you with an example of Egyptian hospitality.
So when you fly or land in Alexandria Borg El Arab airport, We can get the best flight rates, we will tell you the cheapest days to choose and fly,Also if you need a hotel booking we can still offer this service at best rates possible, if you want to book one day tour or car rental or taxi booking in Alexandria or Cairo, we can book for you all services in advance.
Services and facilities:
We offer all kind of services to travelers from all over the world so please do not hesitate to contact us if you wish to rent a car or book a hotel.
For most nationalities you can get your Visa upon arrival
Flight tickets bookings
Car hire & Car rental services (taxi or private limousine)
Taxi service booking
Meet and assist service and Pick up service
Many duty free shops so you can buy the typical Egyptian souvenir
Many restaurants to serve you breakfast , lunch and dinner
Daily Tours to Alexandria or Cairo
City breaks tours
Shuttle buses to, form down town
Hotel reservations in Alexandria or Cairo
For travelers Baggage's we offer wrapping service
Exchange office
Parking space up to 400 coaches
Borg El Arab Airport Code, Location, Latitude And Time Zone
Location:
Alexandria EG
Latitude / Longitude:
30.922234 / 29.686504
Time Zone:
+2:00 hours from UTC/GMT
Airport Code: HBE
IATA code: HBE
ICAO code: HEBA
Airlines:
Many airlines are landing, serving Borg El Arab airport; Egypt air, Arabia air, Gulf air, British airways, Turkish airlines, Nas air, royal Jordanian, Libyan airlines and many others
Flight information:
Borg El Arab website offers the most updated, automated flights information that landing, taking off for more information click here
Other Airport near Borg El Arab Airport
Alexandria Airport, Alexandria, closed for renovation
El Nozha Airport, Alexandria (ALY), 38km (24mi)
Cairo International Airport, Cairo (CAI), 187km (117mi)
Alexandria airport Egypt
Borg el arab airport arrivals
El nouzha airport
Alexandria borg el arab airport code
Alexandria international airport code
aly airport
Borg el arab alexandria
Egypt international airport code
Burj al arab airport shuttle
Transportation from borg el arab airport to alexandria
Borg el arab airport limousine
Borg el arab airport bus